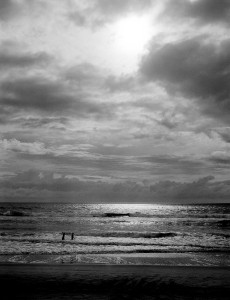 What is this site all about?
This is something new and exciting.  I've spent the last 12 months shooting all sorts of new talent and fresh faces.  This is my showcase/portfolio of these shoots.  I love working with new talent, because they are so excited and passionate about their careers.  I love helping everyone live their dreams, because I have for over 40 years.
Why do I need another website?
That's a good question.  Since I do so much, create so much and love everything I do, I have to make room for it all.  My sites show are ultimately a showcase of my art and passion, but also its about having fun.
How did this happen?
The idea started a year ago.  I knew I needed to shoot and update my work, but I did not want to mix this new work with my past work.  I feel it can get kind of confusing and clients like things simple.
Who are these people?
These are all kinds of people.  Musicians, actors, models and just talented people.  I reached out to many of my friends, managers and publicists to see if there was anyone that needed new photos.  I have to say, everyone was amazing and nice.  I loved shooting the musicians most, but that's without saying.
Now what?
Now I get to share it, show it and get everyone to see the new Chris!  Time to crank up my social media and have some fun.  Follow me on Twitter & Instagram @CuffaroPhoto.
How does this fit in with CuffaroPhoto.com?
All my sites compliment each other and play off one another.  CuffaroPhoto.com is all me and shows all that I have done in these last 40+ years!  CuffaroHits.com is for my big project Greatest Hits | Celebrating 35 years of Music Photography.  Just dig in and have some fun.  If you love photography… You will love ALL my sites.
What's my favorite color?
Purple.
Is it true that I've been shooting for over 40 years?
Yes.  I shot my first roll of film in 6th grade and then took photography in 7th grade.  Had my first business cards by 12 years old.  I knew from day one this would be my life.  I fell in love with photography and never looked back.  I've always said it was a blessing and a curse.  When you love what you do, you will do anything for it and I have.
Are you still directing?
Haven't done a music video in years, but I want to get back in that game soon.  Stay tuned.  I've actually been super busy directing my documentary for a year now.  Its more work than I could have imagined, but its SO fucking fun.  I'm learning so much its stupid.
Last, any plans for another website?
NOT right now, but you never know.  I have too many ideas not to.